We're on a mission to make mental wellbeing support available to every New Zealander.
The story of Just a Thought
In 2017, the Wise Group was concerned about the state of mental wellbeing support in New Zealand:
There was a massive amount of unmet need.
There were many barriers that stopped people from reaching out for help.
People were having to wait, in some cases, up to six months for professional help.
Ignoring this was not an option. So, the Wise Group made a commitment to ensure every New Zealander can receive the mental wellbeing support they need, in a way that works for them.
We searched the world for an empirically supported, effective online therapy tool.
We found a world-leading tool developed by a team of clinicians and researchers from St Vincent's Hospital, Sydney and the University of New South Wales to improve personal wellbeing and for the treatment of anxiety and depressive disorders.
The Wise Group purchased the tool and spent over a year enhancing and adapting it for the New Zealand environment and people.
Jump to 2019 and Just a Thought was born.
Just a Thought offers evidence-based Cognitive Behavioural Therapy (CBT) online and is designed for people with mild-to-moderate symptoms of anxiety and depression. CBT teaches people how to control their emotions, thoughts and behaviour to improve their mental health.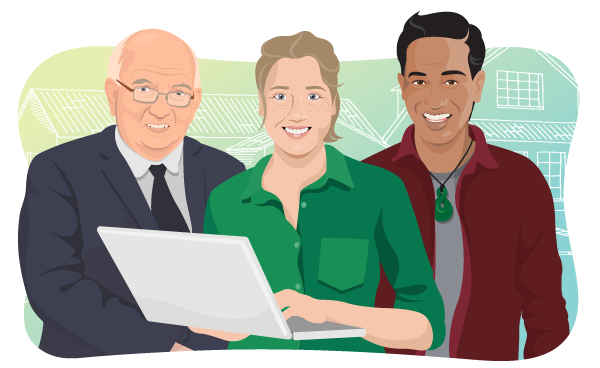 A special thanks to Dr George Salmond
Thanks to the generosity of Dr George Salmond whose support has helped to make Just a Thought a free service - ensuring all New Zealanders have equitable access to mental health support now and into the future.
We're proud to have supported over 50,000 New Zealanders with their mental health. Here are some of their stories: